South African Football Players Union (SAFPU)
In Touch With The New Reality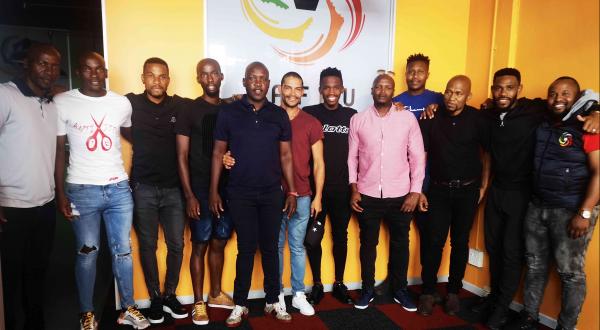 We would like to say come visit and coffee is on us, sadly due to the corona virus pandemic, coffee and cake will have to wait for now but we hang on to the beautiful memories of the special and physical bonds that we shared with our members before the Covid-19 barged into our lives. However we are grateful to those who managed to pass by to show their love for SAFPU before the Corona Virus took over we are appreciative of the time taken to see our home.
It is known by many that the South African Football Players Union has moved offices and before we could officially launch our home and send a location pin to our members to invite them over to witness and celebrate the gains made thus far we were faced with a National Shut down. We were hit with a level 5 lockdown (highest level) which allowed little or no movement for most, with only the exception of essential workers. Therefore our new residence which forms part of the National Congress Resolutions, has to wait…and wait…and wait for further easing of the regulations to enable a return to full functionality so that we can launch in style, similar to how players celebrate scoring a goal which we have not seen for months due to the new sad reality.
Through it all the work never stopped we have been at the forefront of all matters that confront the players, we are only denied physical presence and the freedom to bond with our members but the work never stopped. We miss our interactions whether be, catching up and having our small debates about football or conscientising the working class on matters that confront them, the highlight being the victory that we would celebrate together after winning their cases and the appreciation they show as they smile with their eyes. Level 3 has allowed us back into the work space with a small staff compliment and taking the necessary precautions by disinfecting the offices and setting up sanitizing stations in line with the regulations and of course to get the office equipment rearranged in order to comply with the social distancing measures.
It is actually hard to believe that 3months has passed without football or even interacting with our members and the fans, it is hard to accept the pain of being separated from your loved ones. At present we can only rely on digital moments which can never substitute the presence of human.  Suddenly we find ourselves being together while separated, as we keep a meter or more in distance when we meet. The power of a touch has been taken away from us, a hug, a helping hand, a touch that offers comfort when times are tough and importantly a touch that compliments moments of jubilation is now gone. Now you've got to look twice to recognize someone from the eyes up with a mask covering most of our faces to protect our lives. What we do know is that lives matter, every life matters, and no life matters more than the other.
 Special mention goes to Ben Motshwari of Orlando pirates for showing strength and resilience by defeating the Corona Virus. We know that he appreciates the support he received from SAFPU during these challenging times and we never had any doubt that he will be very robust in confronting the Virus and conquer it.
We encourage compliance with the regulations as we seek for tomorrow's solutions and we will keep in touch through all the available digital platforms. Stay safe, Stay fit, Stay strong.
"We try by all means to leave an indelible mark on every member. We hope that after an email, a chat on the phone or us interacting with them in whichever way that they're inspired to better themselves be it personally or professionally. We offer the tools for every single player in South Africa to become future fit and we hope it's a type of fitness that they'll take with into the future," SAFPU Secretary General Nhlanhla Shabalala"