Player Services
REMEMBERING THE 38 MILLION PEOPLE AROUND THE GLOBE AFFECTED BY HIV/AIDS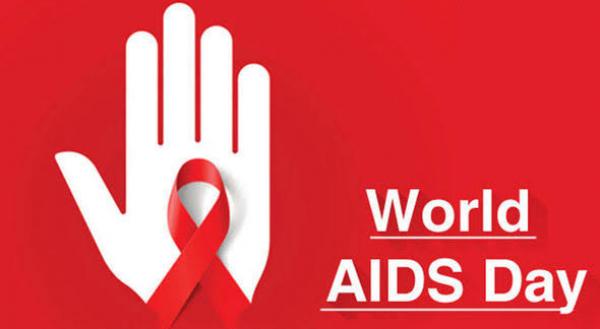 It is more than half of the country's population if we had to put 38 million people into perspective who are globally affected by HIV/Aids. According to hiv.gov –
36.2 million are adults and 1.8 million are children under the age of 15, statistics recorded in 2019.
HIV/Aids testing has become something that the South African Football Players Union does not shy away from. It is these tough conversations that we have on recruitment drives or player training camps and find the time together valuable in educating players on protection and taking their sexual health into their own hands, especially in a country that has the highest HIV/Aids rate in the world.
"At our last camp we partnered with Sun Gardens Hospice who shared knowledge around the spread of the disease, how to empower yourself and the reason behind regular testing. Knowledge is power, however no one is forced to participate, but moving to see some of the players stepping up and taking advantage of the rapid testing stations that were available as it is a gateway to prevention, treatment, care and support," Thulaganyo Gaoshubelwe, SAFPU President.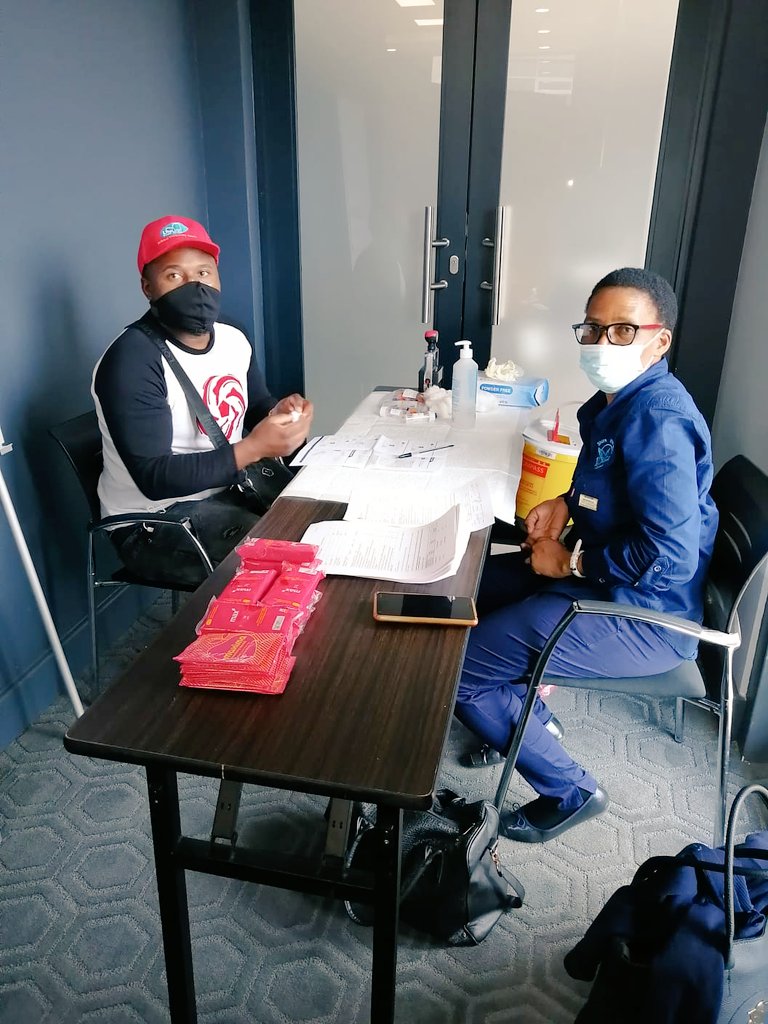 "We lead by example, the entire leadership were tested, hoping that in this safe space that we created players would feel secure enough to get tested and know their status. We will continue educating in this manner, even if it is just a few players that we can help – then we were impactful," Nhlanhla Shabalala SAFPU Secretary General.
"There will come a time when every single player will feel comfortable testing, and if we continue offering this when we have our events I think we will eventually have a breakthrough, with no stigma and everyone feeling safe to test," Taelo Motloung SAFPU Deputy Secretary.
UNAIDS reports that in 2019, of all people with HIV worldwide 81% knew their HIV status, 67% were accessing ART, 59% were virally suppressed.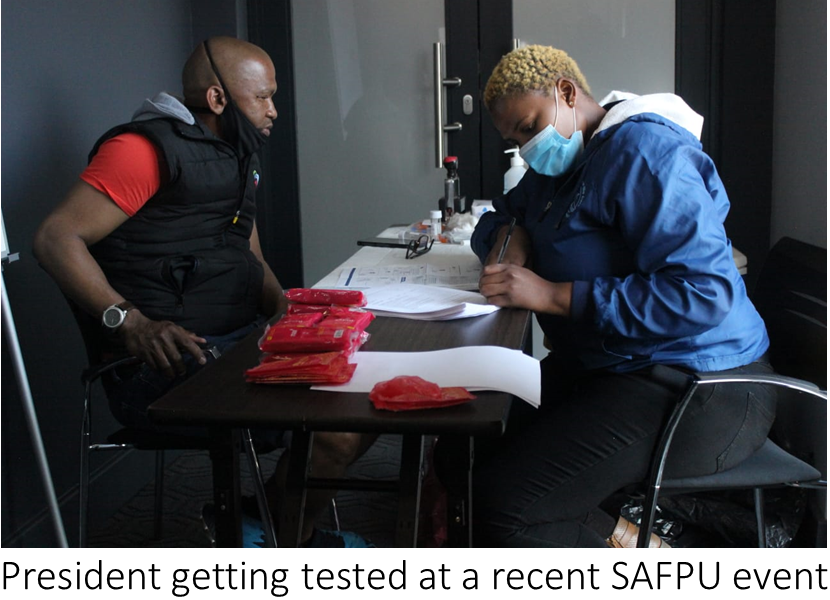 Bringing the statistics home 19% of the 7.5 million people infected in the country – are aged between 15 and 49.
The theme for this year's World Aids Day is 'Ending the HIV/Aids Epidemic: Resilience and Impact,' with the first observance of this day taking place in 1988 to spread awareness around the epidemic.
As SAFPU we commemorate this day and as a Union working with players within the age bracket of roughly 15 – 40 we will empower, educate, elucidate and hopefully eradicate HIV/Aids for future generations. This is our wish!