Player Services
The SAFPU Bursary That Turns Footballers into Professionals.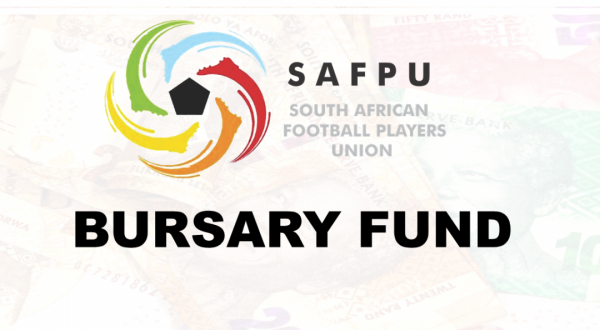 SAFPU prides itself in empowering her members to enable them to make sound decisions during and after their playing days. At the heart of realizing this mammoth task of critical thinking we continue to avail funds for members through the SAFPU bursary scheme.
We understand fully well that the only way to contribute to the total development of the beautiful game is to build a true class movement conscious of the contradictions in our society in particular football. In the immediate we want to build capacity and change perspectives but most importantly we want to change the status quo as it is and conquer poverty and mediocrity among us as footballers.
The days of being spectators in the game we are a key stakeholder in must come to an end if we are to realize our dream that footballers like all workers in other sectors must seize the opportunity to participate and run the game as it were. This we can achieve if we believe that change is the end result of all true learning.
As Albert Einstein said:
 education is not a preparation for life, education is life itself.
Therefore, we must look beyond being coaches and analysts, we must strive to be Football Administrators as well as Accountants, Lawyers, Astute Businessmen and Psychologist just to name a few key roles that we can play in the society and change the perception that says footballers are not smart.
An educated mind is a healthy mind therefore we need to be dedicated and shape our future which must be our primary responsibility. We are mindful that given our schedules, training patterns, travelling and the rest that's necessary this will not be easily achieved but we need to be dedicated in creating a better future for ourselves and create a safe landing when we hang our boots.
This will help us understand even our contracts better, it will also assist us in making wise business and personal investments so that we are in control of our destinies. Let's change the narrative that's perpetuated out there that says that when we retire, we are going to lose all we accumulated in our playing days e.g. Houses, Cars, Families and Investments and most importantly our dignity but let us become true leaders and ambassadors to those who aspire to be like us someday, let us lead the way so that others may follow.
To that end, below are important Guidelines to take note off. The SAFPU Bursary Fund opens officially every year on the 1st of January to 31st of January, with the second registration period opening on the 1st of June and closing on 30 June. Please that No late submissions will be accepted.
GUIDE LINES
Every current player covered has a responsibility to pay 20% of the registration fees as a commitment to the course and this is compulsory.
Current players who play in the NFD and PSL respectively are covered for R10 000.00 per annum as they are subscription paying members.
Former players (special members) are covered for R3000.00 per annum subject to their applications being approved.
As a requirement at the end of every course completed results must be sent to SAFPU at (info@safpu.org). This is done to monitor the commitment of the registered member in making sure that the course has been attended to its fullest as per the expectations and that exams were written at the end of the course. This process will assist the members in their next application and it will also serve as proof that indeed the members are committed, this is done to avoid wasteful expenditure from the organization.
Members who drop out for whatever reasons cease to be funded in their next application and they will therefore be asked to refund the organization for the money that have been spent on their behalf in the previous year (accountability).
If the results produced indicate a fail on their part a member must write a letter to the organization providing reasons why they failed which will serve as a motivation as to why they must be considered for the year in request.
Member players are free to register at any institution of their choice and choose any course that they want to pursue in preparation for the future ahead. All that is required is that they register and pay the said 20% registration fee which forms part of the requirements and thereafter they must email the acceptance letter to info@safpu.org and SAFPU will be in contact with them to clarify the process and guide them moving forward.
Former players (Special Members) can register at any institution of their choice and email the acceptance letter to info@safpu.org and paying the 20% deposit upfront is not a requirement.