Player Services
An unworkable, ill-conceived African Super League is on the horizon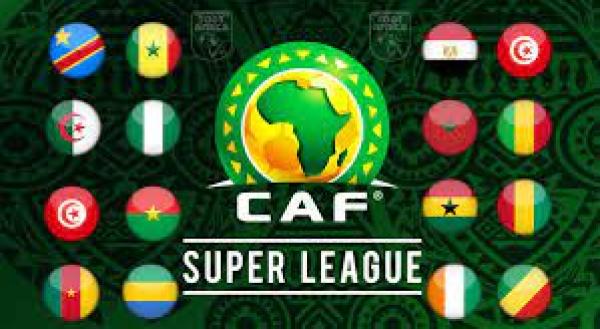 The COVID-19 pandemic took us too close to the edge for comfort.  SAFPU's primary purpose is to protect the lives and livelihoods of professional soccer players, but the sustainability of professional soccer in our country goes way beyond professional soccer players.  Professional soccer supports thousands of livelihoods.
We are duty bound to protect and defend the rights of football players in all aspects,  including to promote a better understanding of the risky nature of ill-informed decisions.  Professional football in South Africa and Africa could be at risk if the resolution to commence with the Super League is implemented and there may be no return from the wreckage that a Super League can become 
We all tend to take things for granted.  Too often we forget the work that had to go into achieving the present, or how fragile it is.  Not too long-ago, professional soccer players in South Africa experienced the same treatment most South Africans suffered under apartheid.  They earned almost nothing, were not afforded the protection of employment (and many other) laws and that was accepted.  Soccer did not receive support from the apartheid state or the corporate sector.  Professional soccer players, overwhelmingly black South Africans from impoverished communities and their families, did not feature on the agenda of many. 
Today our sport is almost unrecognisable from that past.  Professional players can earn a living, support their families, and access expeditious and independent dispute resolution mechanisms.  Professional soccer supports a host of other careers and livelihoods too.  Think broadcast and other media, safety and security, sponsorship and marketing and the informal traders who conduct business at matches.  This did not just happen.  It is the result of incredible effort and work, though little of that is acknowledged publicly.  But it is fragile, and it must be protected. If the professional game in South Africa and Africa is wrecked, the averse for all those who rely on the game are difficult to exaggerate. 
The COVID-19 pandemic took us too close to the edge for comfort.  SAFPU's primary purpose is to protect the lives and livelihoods of professional soccer players, but the sustainability of professional soccer in our country goes way beyond professional soccer players.  Professional soccer supports thousands of livelihoods.
As the South African Football Players Union (SAFPU), we know there is much more to be done

, and we are committed to doing that. SAFPU engages vigorously with the National Soccer League (NSL) and its Member Clubs as part of this effort and that will continue.  A Collective Bargaining Agreement (CBA) securing bi-partisan and effective dispute resolution tribunals has been concluded and implemented.  And we will continue to strive to improve the working conditions and rights, of professional soccer players, and debate and differ with the League.  But refusing to admit the achievements of professional soccer is dangerous.  Not understanding the work that has been undertaken to arrive at where we are, showcases the fragility of professional soccer and lack of appreciation.  We must jealously guard what has been achieved.  We want to and need to, move forward, but we cannot go backwards.
Against this backdrop it is concerning, to say the least, that the

Confederation of African

Football (CAF) thinks it a clever idea to attempt to ride roughshod over these achievements to benefit very few while leaving wreckage in its wake through the Super League.  SAFPU is determined to ensure that CAF's proposals are fully scrutinised, and if necessary, to take whatever steps may be necessary to protect the rights of its members from serious and immediate risk.
Let's take for an example, the very (un)super idea of taking from the many to give (even more) to the already privileged few – the Super League in Europe
The pyramid structure of professional soccer in Europe is well known.  The professional leagues (and their member clubs: think the English Premier League; La Liga; the Bundesliga; Serie A) is the foundation upon which increased employment opportunities depend on, for professional soccer players.  League clubs that do well earn the right to compete at European level.  They do not play in Europe because they are a favoured few.  They must achieve access on merit.  There is hard bargaining about earnings from the revenues received but the basic principles are that all participants should benefit, and have an opportunity, to gain access to higher levels of competition, if they are good enough.
Rumours of secret meetings among certain top-flight European clubs wanting to form a closed European Super League, have swirled around professional soccer in Europe for some time.  On Sunday 18 April 2021, twelve clubs: AC Milan, Arsenal, Atletico Madrid, Barcelona, Chelsea, Inter Milan, Juventus, Liverpool, Manchester City, Manchester United, Real Madrid, and Tottenham Hotspur, announced they had decided to form such a closed, elite Super League.  They were no longer prepared to compete on merit.  They simply decided they were too "Super" to need to fight it out on the field of play in leagues that had created them. The clear intention was to corral a far greater slice of the revenues earned by professional soccer while guaranteeing their status. 
According to Richard Masters, the Chief Executive Officer of the English Premier League, the idea would be "destructive to the value of domestic soccer across Europe." 
The plan was vehemently opposed by all professional leagues in Europe, by the International Federation of Professional Footballers (

FIFPRO

), (to which we, SAFPU, are affiliated), supporters, and many European governments.  Players and coaches from some of the clubs slated to participate made plain that they also opposed the idea.  Jurgen Klopp of Liverpool and Pep Guardiola of Manchester City were among those who spoke out against the plan. 
English Premier League captains met urgently to express their opposition. Soon after announcing their intention to participate, the English Premiership clubs withdrew, and the plan seems to have failed.
European soccer was mostly united in their rejection of a plan anyone could see was a venal elite enrichment plan that would have widened the gap between the haves and have nots of European soccer for the foreseeable future.  League competitions would quickly have become of secondary importance as commercial interests followed a tiny new elite at the expense and ultimate destruction, of the viability of the rest.  There are already examples of this happening in other parts of the world. A vibrant professional game as presently structured, means a sizeable number of professional clubs all seeking to grow their brands and improve the viability of their businesses. A consequence is opportunities for professional soccer players (and others) to pursue careers in professional soccer, and improved working conditions.  Who would think putting this at risk could be a clever idea?
Why not dump a failed exploitative scheme here?
According to media reports, CAF somehow believes, despite straightforward evidence of the impacts of a Super League, that Africa should "learn" from Europe and pursue the concept.  In the month of July, the CAF Executive approved an African Super League to commence in 2023.  At this point though, CAF has not disclosed the clubs that will participate in the Super League, how they will qualify (if there is to be any qualification, other than by

INVITATION

), and has not bothered to consider the impact of such a decision on professional leagues in Africa.  There has been no engagement with affected Leagues and clubs other than perhaps in secret with the chosen few. From a South African perspective, the minimum requirements would be the disclosure of detailed research findings on the impacts of an African Super League; a fair process of engagement, including opportunities to make representations.  A fair process would have to involve, at the very least the NSL, FIFPRO Africa, and SAFPU. 
If a few professional clubs in South Africa are invited to join an African Super League – with respect, the consequences for our League, and those who are excluded, are pretty obvious. There is no evidence that an African Super League will benefit soccer in Africa unless benefitting the very few and while diluting the value of the professional leagues considered beneficial. The only way we can improve soccer on our continent and create and protect employment opportunities, is by improving professionalism, insisting on better governance and guaranteeing legal compliance.  We need more professional clubs, more professional leagues, more professional players unions. That is a future that will attract greater commercial support and improved levels of merit-based competition. As South Africans we cannot permit the destruction of professional football.
As SAFPU, we do not accept that CAF can simply decide whatever it likes, fail to assess the consequences and ignore those most affected. We trust South Africans and the rest of Africa will come out against this destructive idea, for we know it will ruin professional football. It can never be acceptable that decisions that will have devastating effects on professional soccer players in South Africa and elsewhere on the continent will be implemented without bothering to engage relevant stake holders and or those on the receiving end.  We hope and trust that in 2022/23 professional football will not be treated with the same arrogance Jean Marc Bosman and André Coetzee were. André Coetzee, now an advocate, is South Africa's Jean Marc Bosman. 
He challenged South African soccer's governing bodies in 1999.  In 2001, the High Court set aside the 'retain and transfer system' which had ended in Europe with the Bosman case. The Cape High Court ruled that the 'retain and transfer system' violated the fundamental rights of professional soccer players, including rights to administrative justice, fair labour practices, dignity, movement and choice of career. To professional soccer's credit, in South Africa, the decision was accepted, and the rules amended.
Emboldened by their acts and resolve, it is our job to do what we can to stand up to such treatment if we have to.  And just as they did, so too will we, fundamentally we call on all stakeholders to fully apply themselves on this proposed venture which seeks to create a huge divide between the haves and the have nots.
Ruining professional football on the continent it will, but why the deafening silence?
Mr. Thulaganyo Gaoshubelwe
SAFPU President and FIFPRO AFRICA Vice-President